I've been obsessed OBSESSED with this
Saint Laurent Sac de Jour
. Look at those lines. SO beautiful. Sigh. If I could just have one bag for the rest of my life, I'd pick this. Wait. Scratch that. I could never live with just one bag. Could you? Anyway. Back to how gorgeous this bag is and how unaffordable it is (sad panda).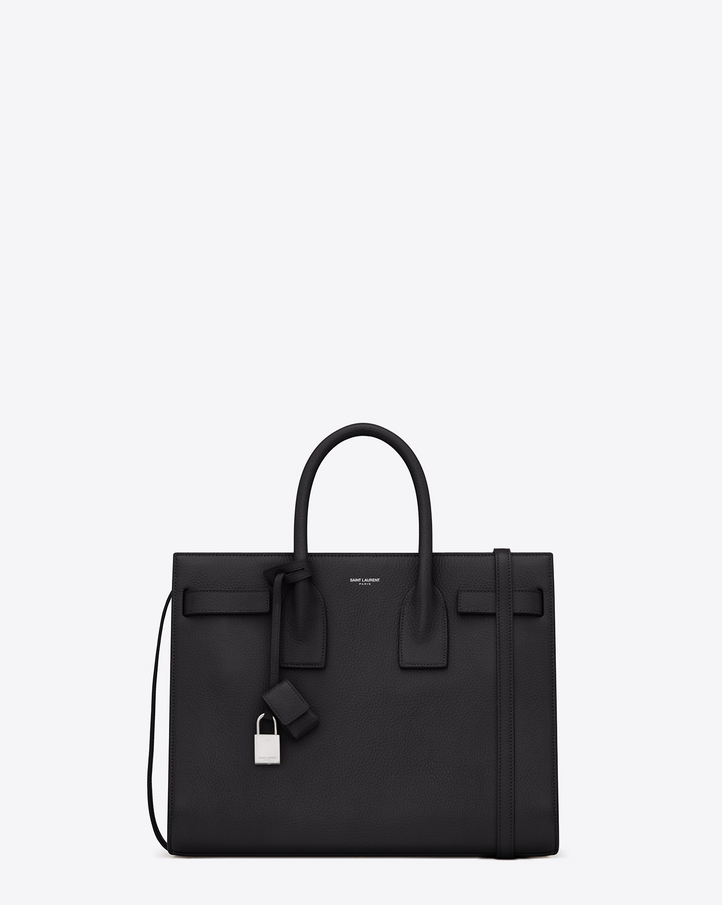 I do not have $2750 to spend on a bag. Do you? (If yes, go buy it and send me pics)
The base of the handles are inside rather than outside. The KS has extra gold hardware. But I rather like the simple lines. The gold hardware brings a dose of elegance of this bag. I think it has a beautiful "inspired-by" feel to it. Definitely check this out if you're looking for a classic satchel inspired by the Saint Laurent!