I saw this gorgeous Michael by Michael Kors top at Macy's. The gold studs on the cream top is so versatile. I could pair it with coloured denim or a pencil skirt and it would not look out of place. The price is marked at $49 down from the original $89.50.
You can buy this shirt here.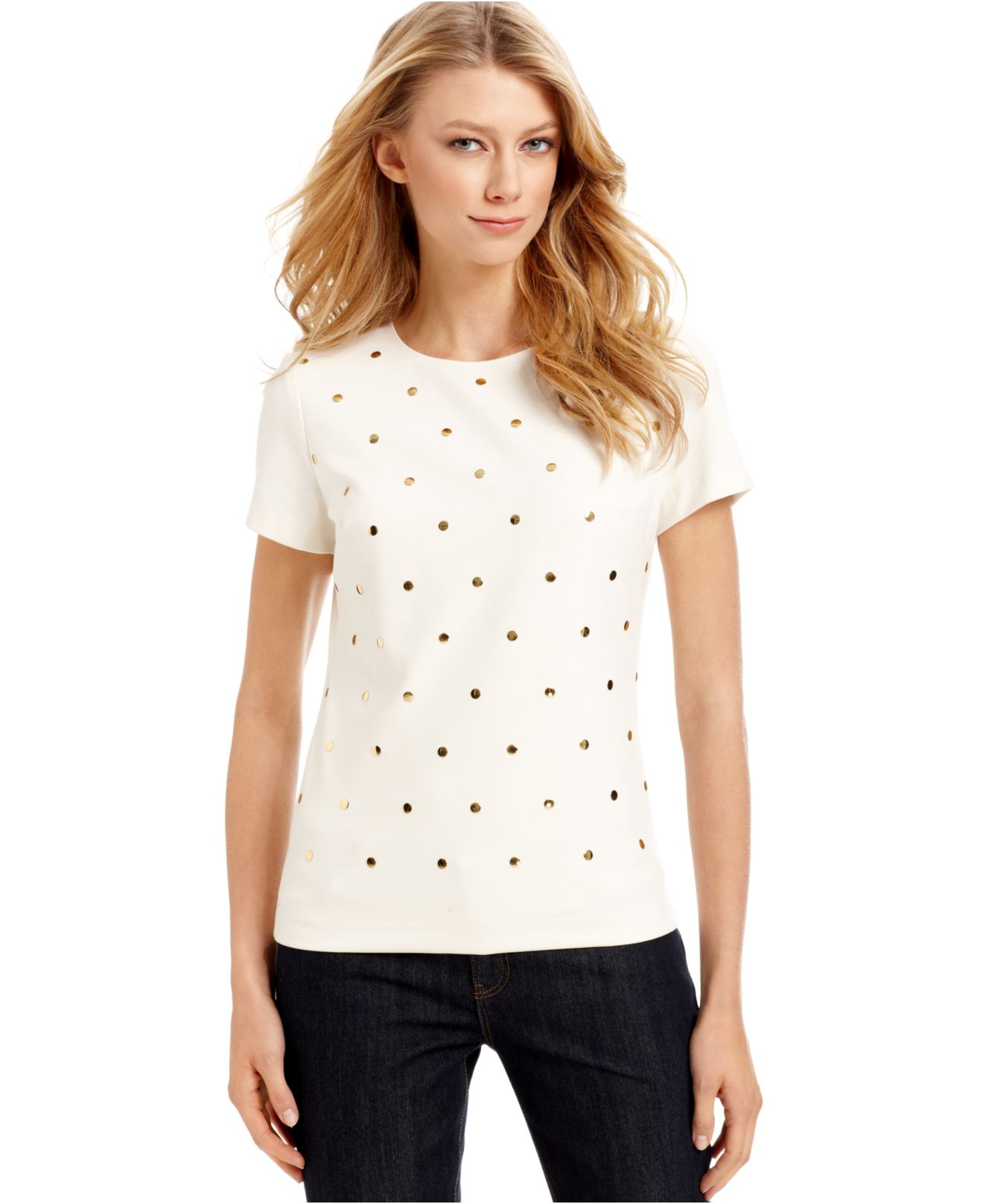 If you love the look but not the price, you could try this tee from Forever 21. The studs are rounder while the MK one is flat but it still looks pretty close to the original.
Buy it here for $15.80
. Also available in mint!