When spring is around, bows are bound to be not far behind. This season, Kate Spade is bursting with bows. I cautiously love their pieces.. and I really loved their fun bow clutch. With about a dozen bows!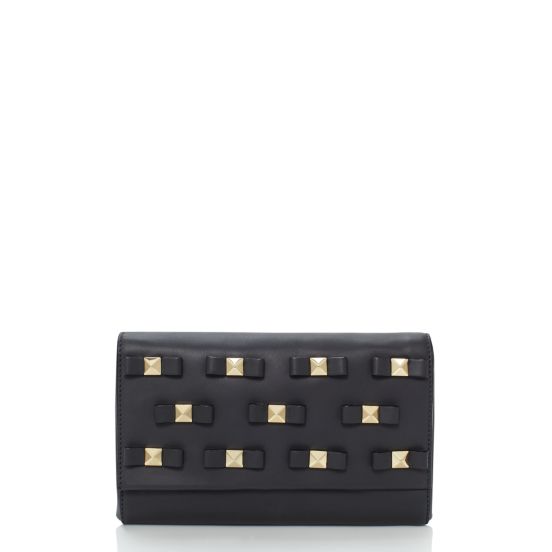 The bows have a pyramidal stud as their center and its a pretty fun look, you must admit. Buy it
here
for $398.
As cute as that clutch is, I like Zara's look far better. If given a choice would you pick regular old bows with regular old studs OR studs in the SHAPE OF BOWS?? How stinkin cute! I totally adore the Zara version.
I think it doesn't scream "I have bows, I'm a lady" . The cute bows balance the serious blackness. And it has a chain for hands-free comfort. Everybody wins! Buy this piece
here
for $39.90. Yes, there is a decimal point AFTER the 39. Sometimes I love this column too much!
As always.. which one do you like better and why?