Do you guys remember when I used to be obsessed with jewelry? No? It was long back. Anyhow, with a birthday coming up (in two months , hence plenty of time to save up), I have been eyeing some pretty designs. What, you thought I was all about clothes?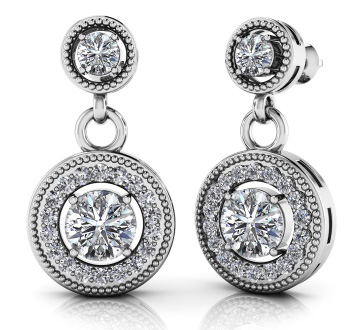 $1300(app)
These earrings are so gorgeous. With my big flappy ears,( I kid ,I kid), I love when there is a little drop attached. And I hate drops which are bald at the top and huge at the bottom. This seems like an ideal combination.
The best part is, I can customize it to yellow gold, 18k, like I want it. The earrings are from Anjolee. They are an online store with a fantastic collection of customizable diamond jewelry.
Here is my selection after customizing it.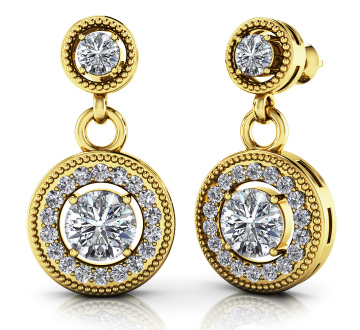 Gorgeous, right?
Here are a few other pieces from Anjolee that I loved. They have a great selection of
diamond tennis bracelets
with every cut available. And a huge selection of traditional and modern
diamond stud earrings
and
diamond hoops.

from $1218

from $629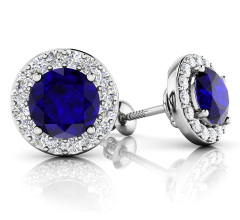 from $213
Click on the images to shop and browse through the collection.
As always big bucks = more care. So insist on a third party diamond certification to get the best diamonds for your budget.
So, what is a good enough budget for a nice birthday treat, in your opinion. And for what occasions would you buy fine jewelry? And what is your favourite diamond store?
P.S: Please bear with me as I take a one week blogging break for final prep for my exams. I will be back next friday. See you guys then!
Disclosure: I was sent a pair of customized silver CZ earrings from the store to review the customization capabilities of the site. The review is about the shopping experience only and I do not speak for the quality of the diamonds.